1)CREW CUT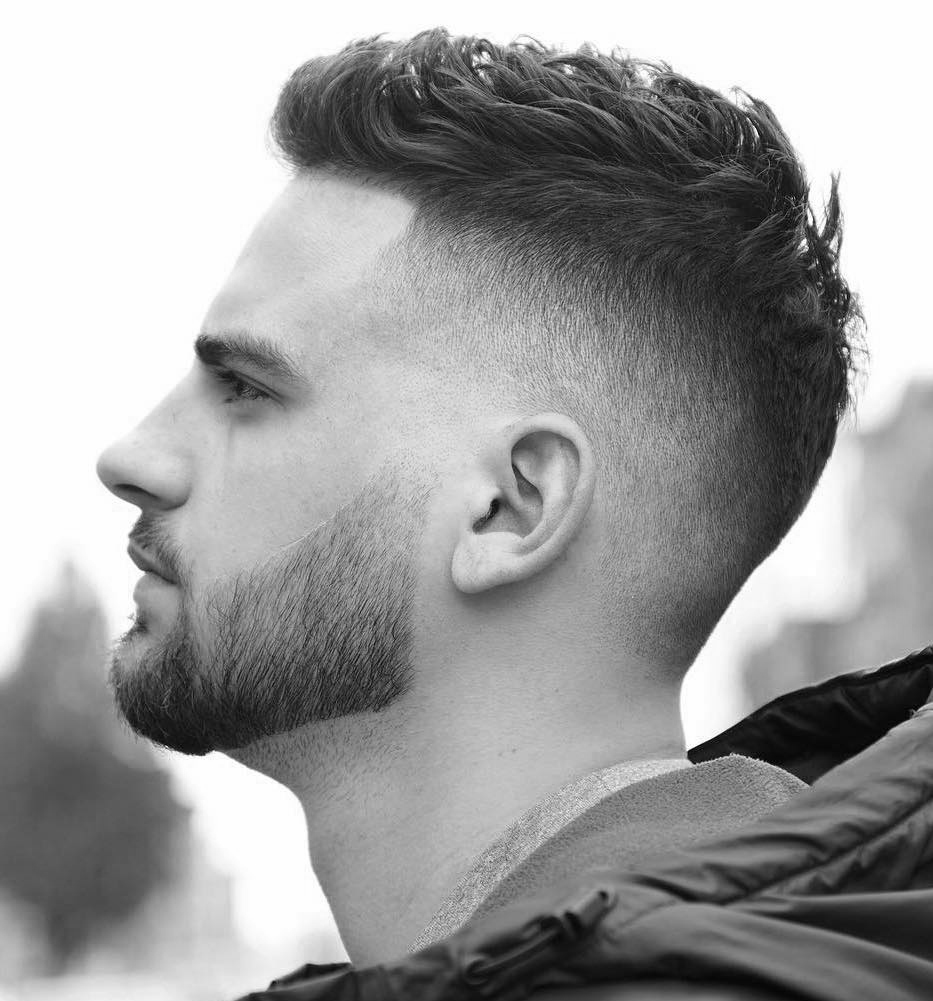 The crew cut is a classic and isn't going away anytime soon. Try pairing your crew cut with faded sides or opting for the slightly longer Ivy League version.
2)UNDERCUT
In recent years, the undercut has been one of the most popular short hairstyles for men. This cut is set to continue its reign while being paired with a variety of looks on top, including pompadours, quaffs, and styles with fringe.
3)DISCONNECTED UNDERCUT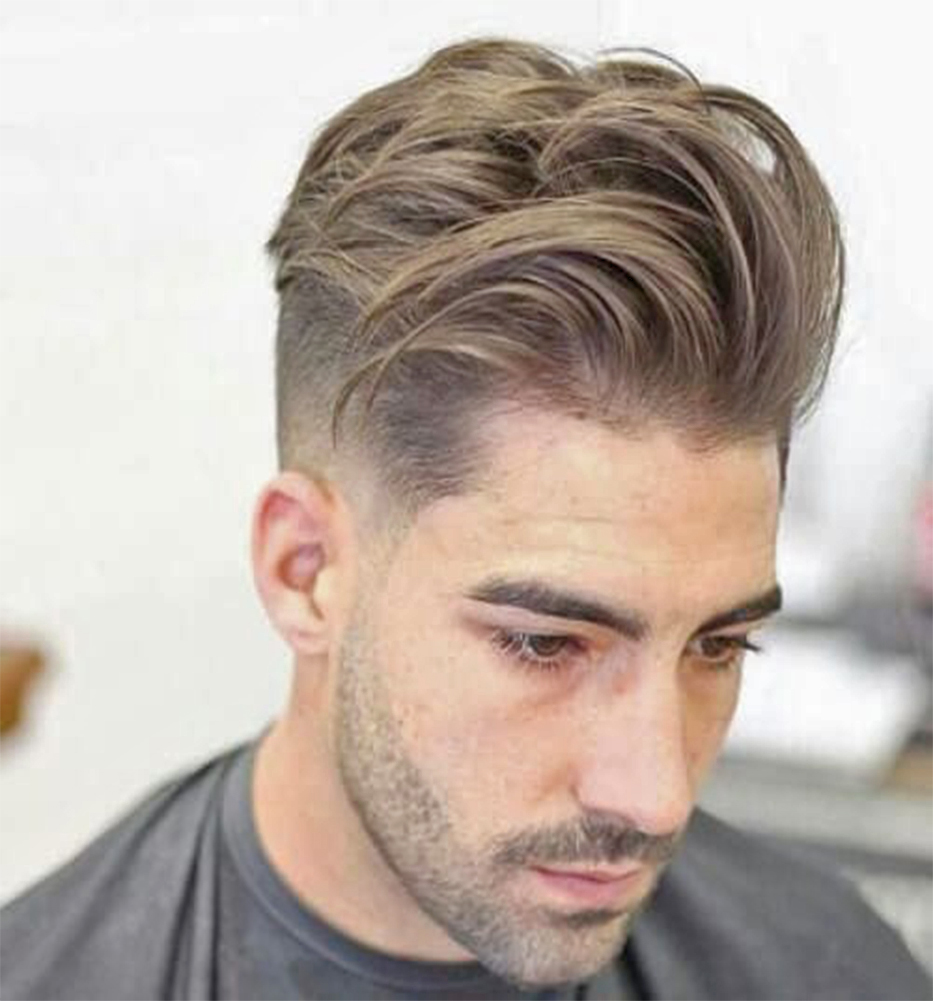 For those who want a short haircut with high impact, the disconnect undercut makes a fantastic choice. The stylish and eye- catching look features shaved sides with a longer length on top. It also look great with a beard.
4)LOW FADE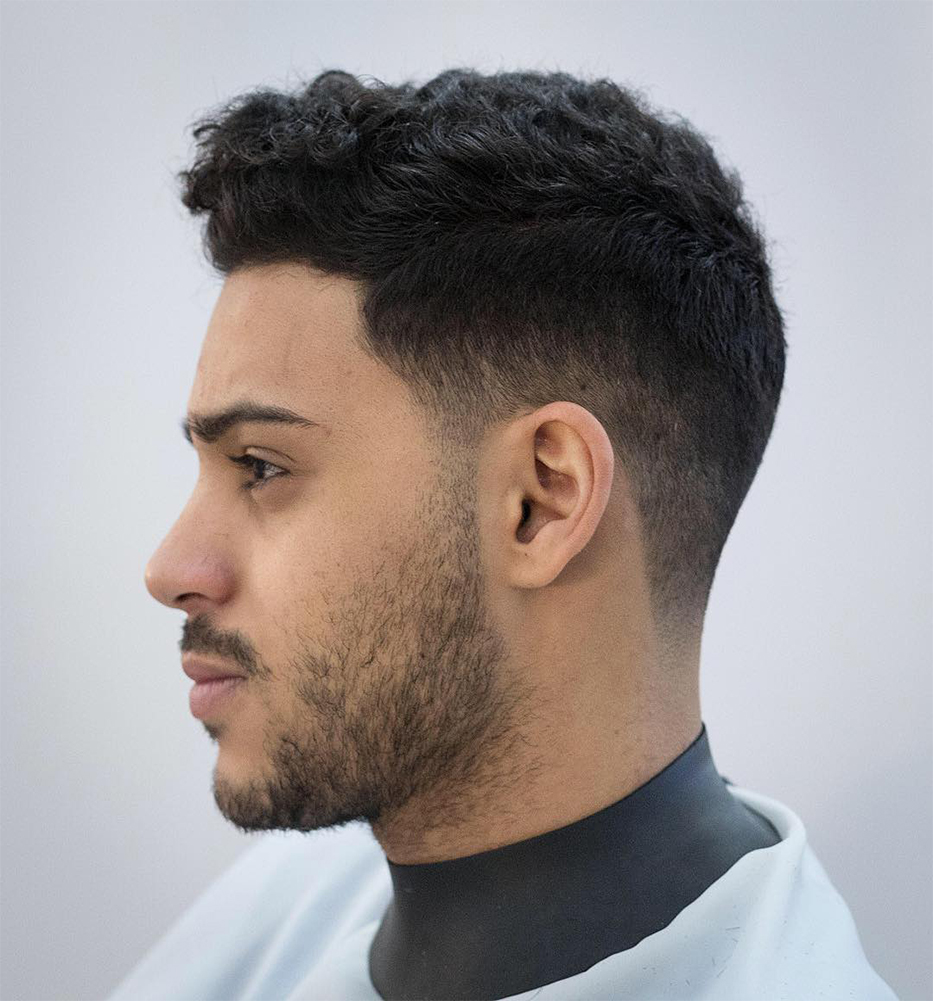 One of the best thing about fade haircut is that they can easily be tailored to suit your tastes. For example, if you want a look that's understated yet still utterly stylish, the low fade haircut makes an an excellent choice.
5)MID FADE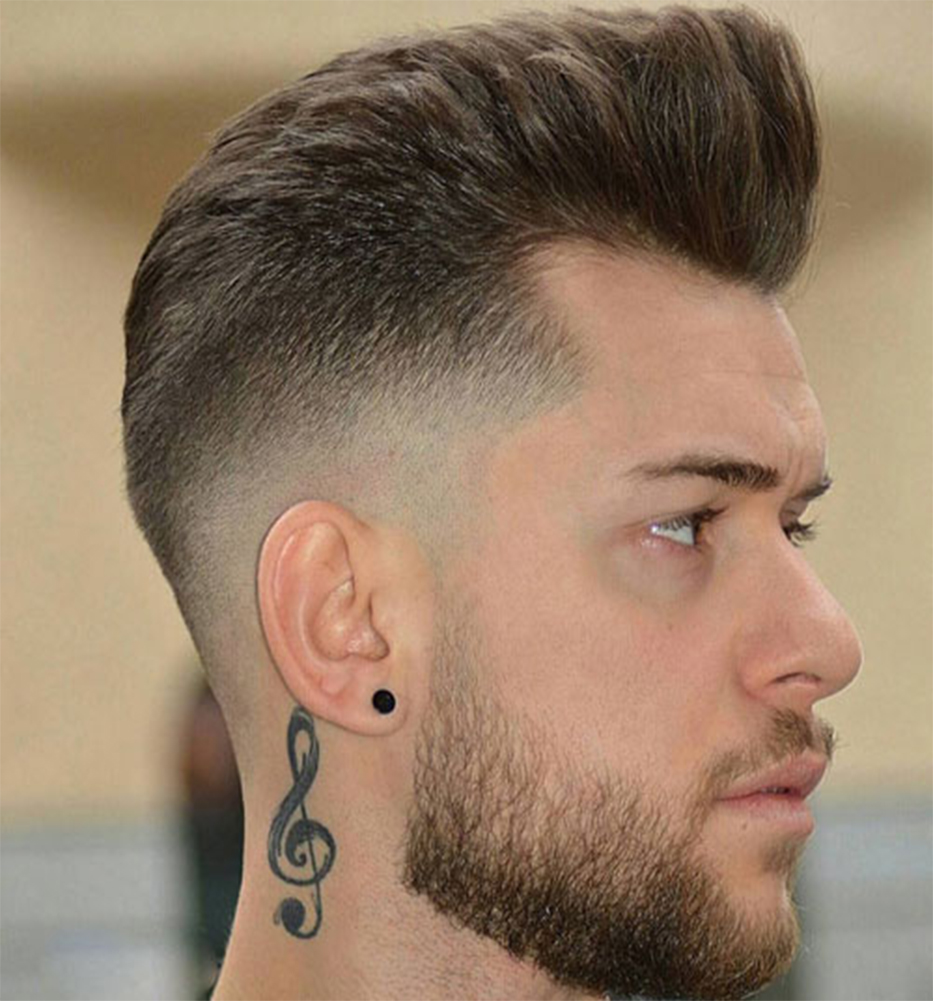 For a standard fade look, opt for a mid fad cut. Transitioning from long to around the temples, this haircut appears stylish and smart. You can also consider choosing a drop fade version, where the fade descends behind the ear to create an arc shape.
6)HIGH FADE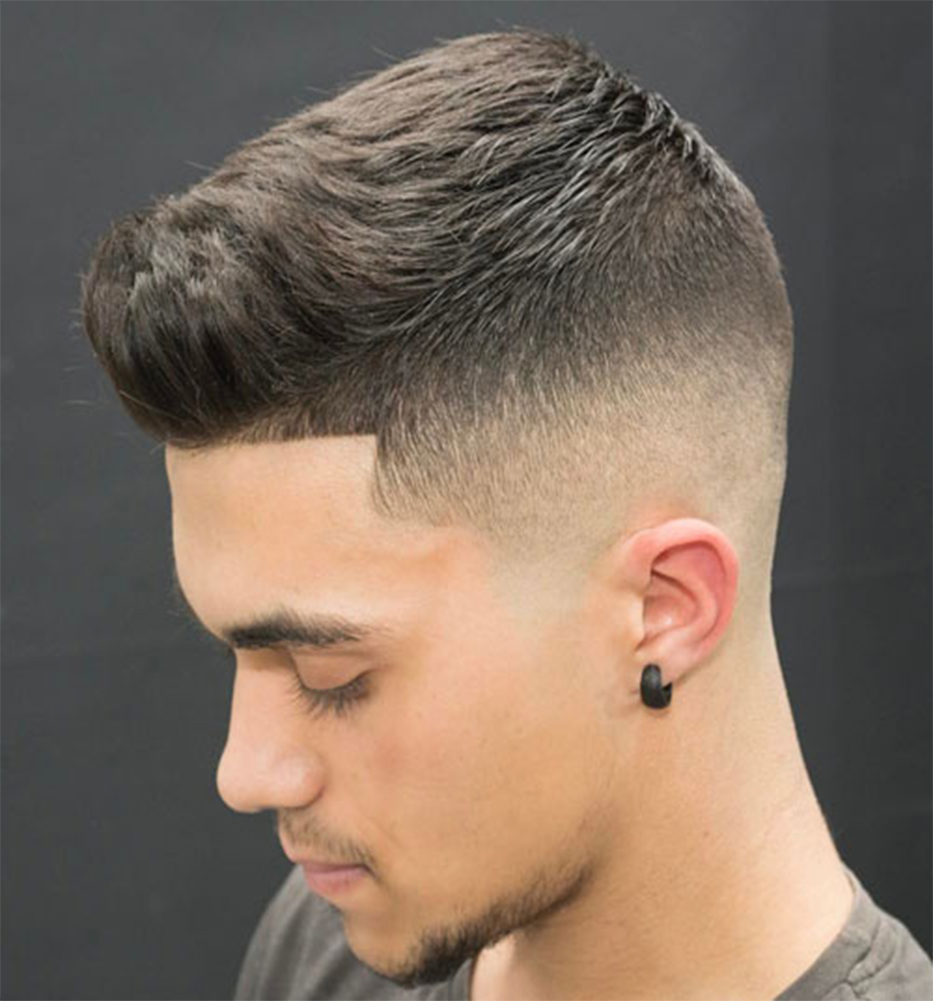 Featuring sides that quickly taper from long to short, the high fade is a striking and stylish look. Just remember to visit an experienced barber if you want this cut as any inconsistencies in the graduation of length will be highly noticeable.
7)SIDE PART
Although there are many more new and exciting haircut types for men, the side part continues to be one of the most popular choice. After all, what's not to be like about this simple, smart and sleek look?
8)BUZZ CUT
For those who like a short length, the buzz cut is a fashionable look to try. To keep this style feeling fresh in the new year, just pair it with an edgy attitude and clothing to match, such as ripped jeans and a leather biker jacket.
9)POMPADOUR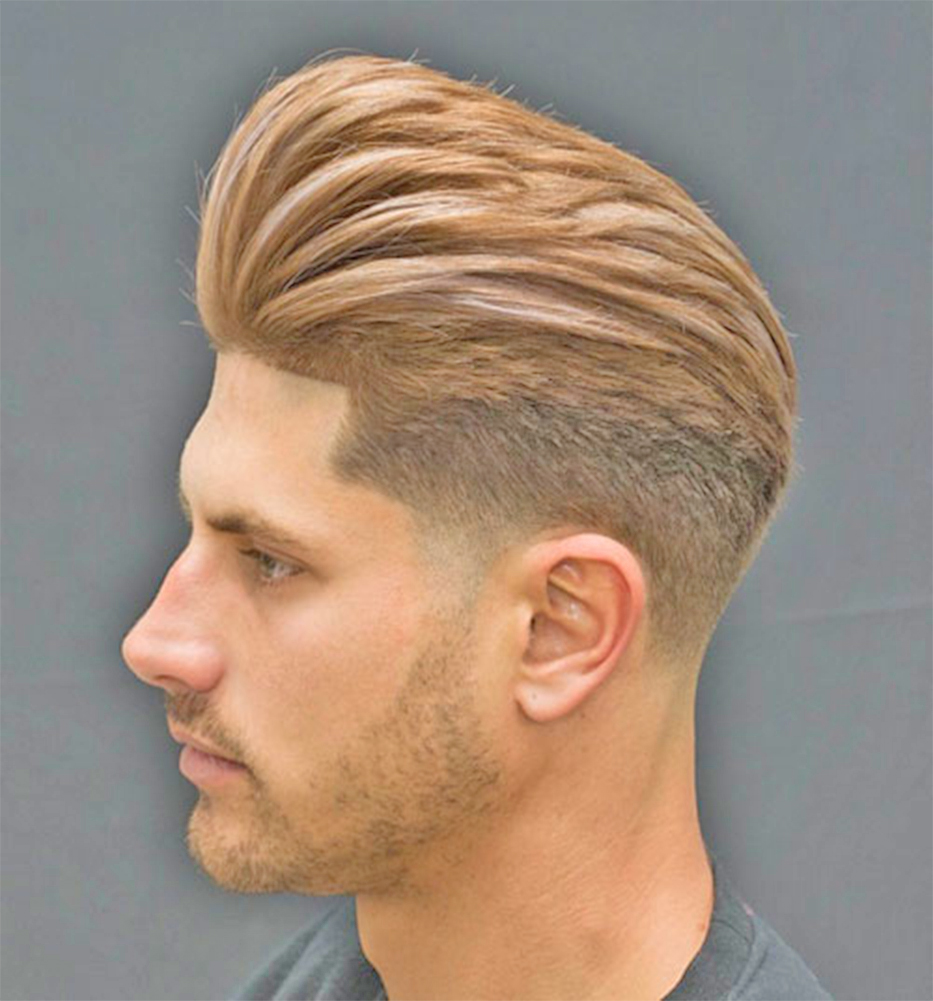 If you are yet to try a pompadour hairstyle, this is your chance. To achieve the on-trend look, ask your barber to leave your hair long on top. Then, use pomade to style your hair up and back until you've created a stylish bulge on top of your head.
10)SLICKED BACK
Hairstyles needn't be new to be on-trend. Slicked back styles, for instance, are classic as well as contemporary favorite, To rock the look, just be sure to keep your hair looking clean and thick instead of weighed down by the product.
11)HALF-UP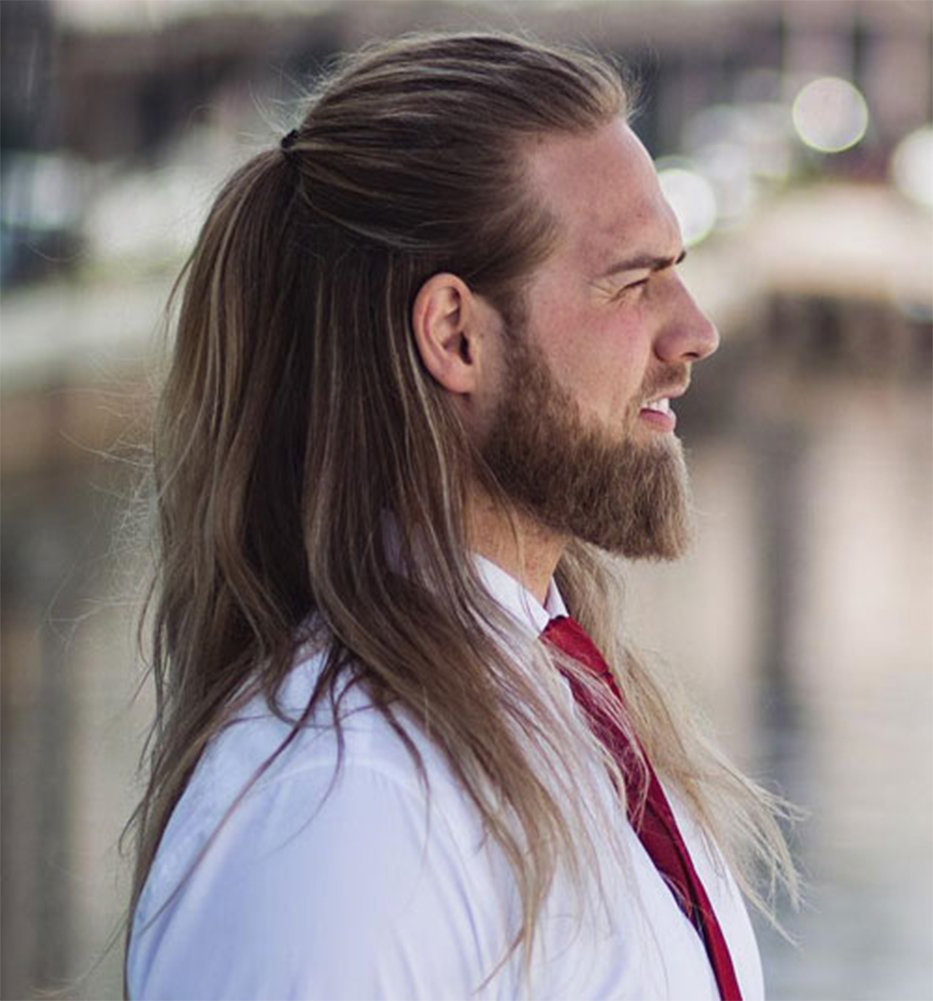 Not only is the half-up hairstyle for men unique and stylish, but it's also highly practical. By creating the style, which features the top half of hair tied into a ponytail or bun, you'll be able to achieve a look which keeps your hair out of your face while still showing off its length.
12)COMB OVER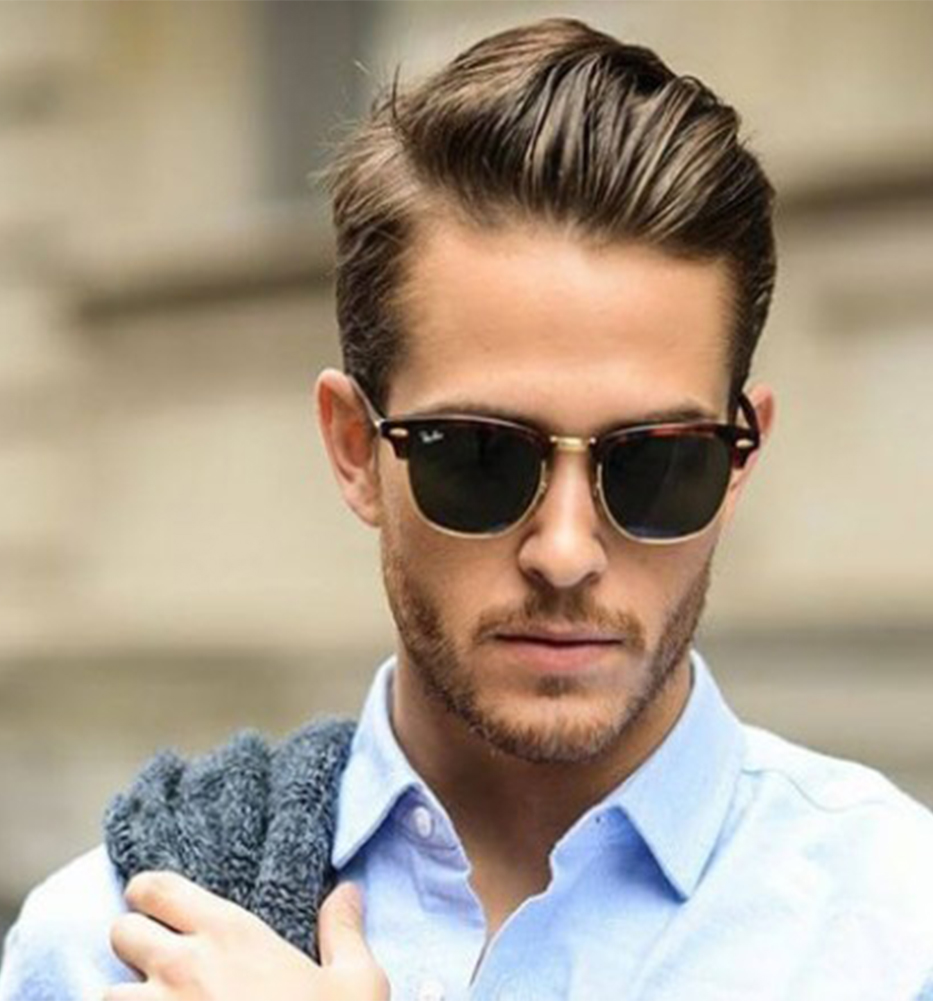 No longer just a tool for disguising bald patches, the comb over is now one of the most stylish haircut for men. Perfect for medium length locks, this asymmetrical style is highly flattering and seriously sophisticated.
13)TOPKNOT
The topknot is stylish variation on the man bun. The look involves a messy bun that is worn high on the head. It is also often partnered with an undercut for a bold and eye-catching appearance.
14)BLOWOUT
With the popularity of voluminous men's hairstyles only growing, the blowout is set to be a big trend. This cool hairstyle, which requires medium length hair on top, promise to make you look as if a style-savvy gust of wind just hit you in the face.