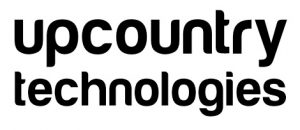 Your best computer tech assistance – an affiliate company of Packmo.lk
---
Basic Services
Computer Software & Hardware Setup, Maintenance, Data Recovery and Repair (Virus Removal, Data\File Recovery, Windows Installation, Windows Cleaning, Boosting, & Updating)
Software installations (Windows, Security, Game, Editing & other apps)
Hardware installations (PC Assembly, PCi External Cards)
Home or Office Internet or LAN based Network Setup (Computer Network Assembly)
Home or Office Internet and Intranet Setup
Wired or Wireless Computer Network Setup
CCTV Camera Installation Services
Printer, Scanner, and other peripheral installations
Printer Reset Service
General IT Consultancy (Computer Assembly, Network Assembly, Software & Hardware recommendations & Computer General Maintenance)
---
Contact us for Inquiries
PACKMO 24×7 Support center.
9470 212 33 52
9471 104 58 11
---
Note:
We only accepts computer and laptop operating system setup & reformatting, data recovery, computer setup assembly, software and hardware installations, virus removal, cleaning/boosting & some mild hardware troubleshooting.
We do not accept laptop's hardware replacement issues on LCDs, Internal speakers, audio jacks, power, motherboard, keyboard, and other internal hardware issues.