The Border warmly welcomes all adventure lovers around the globe to our brand new eco campsite built on the bank of the Mahaweli River.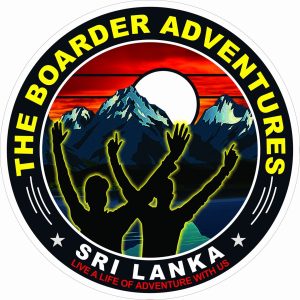 Join us to experience the best adventure packages in the country! The Border Adventures offers wide range of activities including kayaking, Rock climbing, Hiking, Abseiling, Rappelling, High rope course,Out bound training, Physical training, Treckking, Waterfall swimming, Waterfall Abseiling and a number of other water sports and adventures.
Spend your evening indulging in a succulent BBQ dinner in front of a campfire and let the gush of river water lull you to sleep under the starry skies in a cosy wooden cabana.Wake up to the sun rays kissing you though the thick mountain mists and sip your steaming cup of tea on a hammock .
Delicious meals specially made to tickle your taste buds. Have a traditional Sri Lankan lunch served on a Banana leaf in our comfortable restaurant at the hotel over looking tea plantations , river and mountain cliffs looking at the vast expanse of nature stretching endlessly in front of you.
Contact
Oshada – 0719031460
Lojith – 0768599326
Jagath – 0783898849
[email protected]