Built on a rock, surrounded by nature yet close to shops and the city center, Serene Villa is a recently renovated and well maintained colonial bungalow that boasts high roofs, spacious rooms and hard wood floors. It provides complete serenity to travelers of all calibers, whether you are in Ratnapura for business, pleasure, tourism or just passing through.
Built in 1951, this beautiful bungalow has a foyer that leads to 4 bedrooms (attached bathrooms with hot water), large living room, formal dining room, pool & sun deck and an outdoor patio area with BBQ facilities. The nature that surrounds the house is a sanctuary for birds, flora and fauna.
Spacious parking, an experienced cook who can prepare meals (rice and curry or western food) to suffice your mood/palette and a care taker are some of the standard facilities and services provided to all guests.
Come stay with us and enjoy the luxuries and beauty the city of Ratnapura has to offer. We will provide our guests with the best service for an affordable price.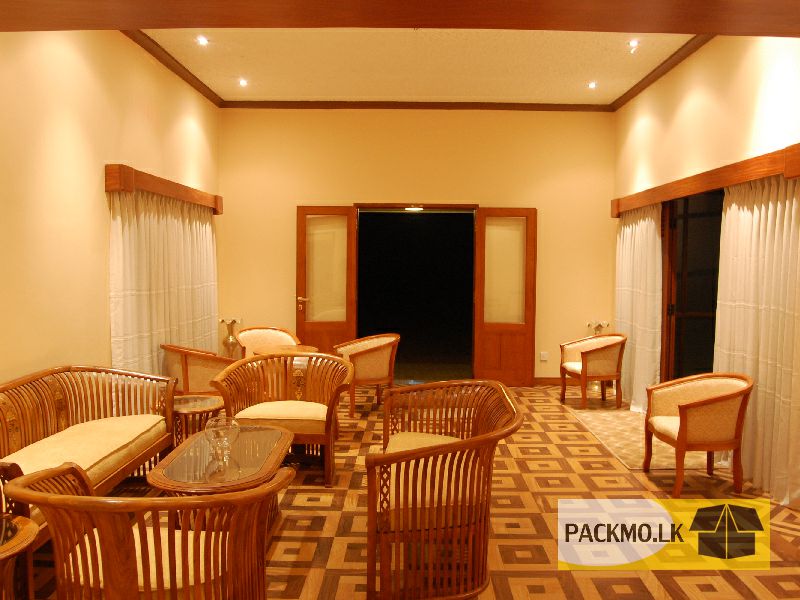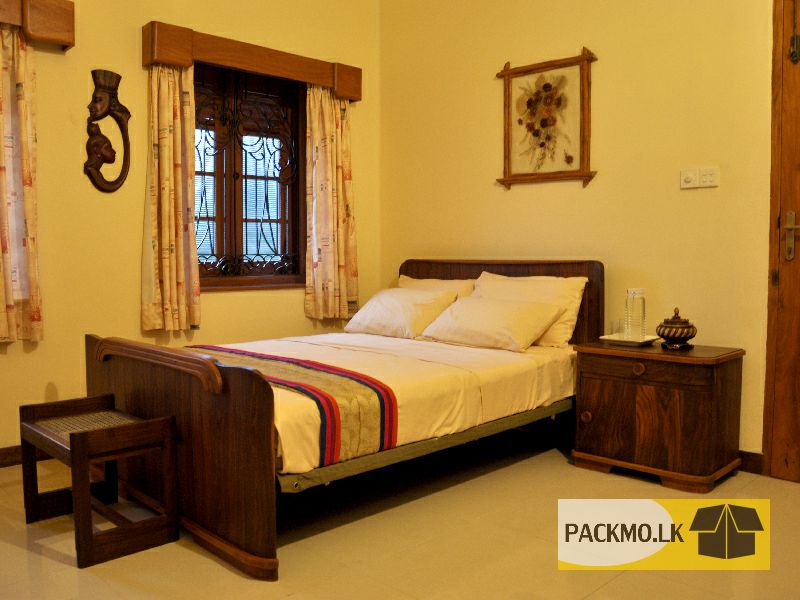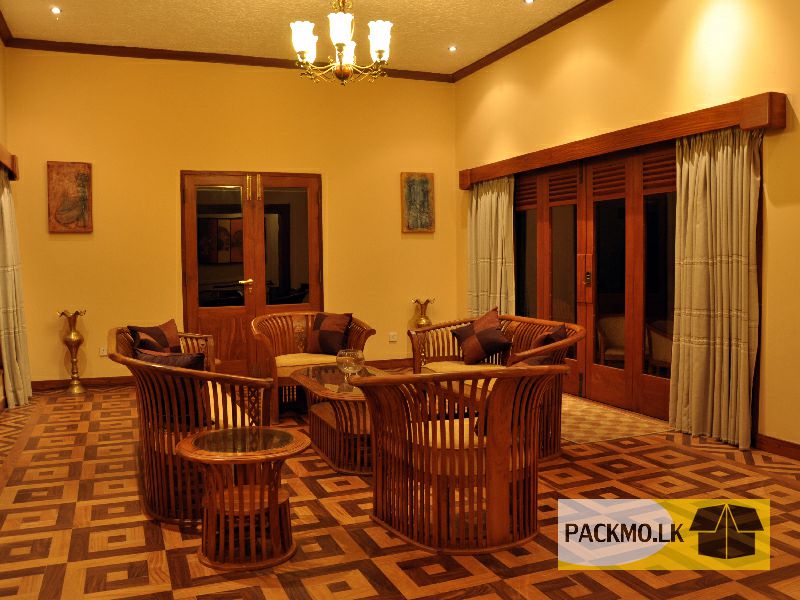 All rooms are elegantly furnished rooms with attached bathrooms (accommodates 3 adults per room)
4 A/C rooms
Hot and cold water, cable TV, laundry facilities
Separate living room, dining room and kitchen
Pool and sun deck, outdoor patio with BBQ facilities
Club house with Karaoke setup
It takes around 2 hours and 30 minutes by car or 3 hours and 30 minutes on public transport to get to Ratnapura.
Serene Villa is conveniently located on the main A4 road in close proximity to the Ratnapura town. The distance from the Ratnapura town to the villa is about 2 Km's.